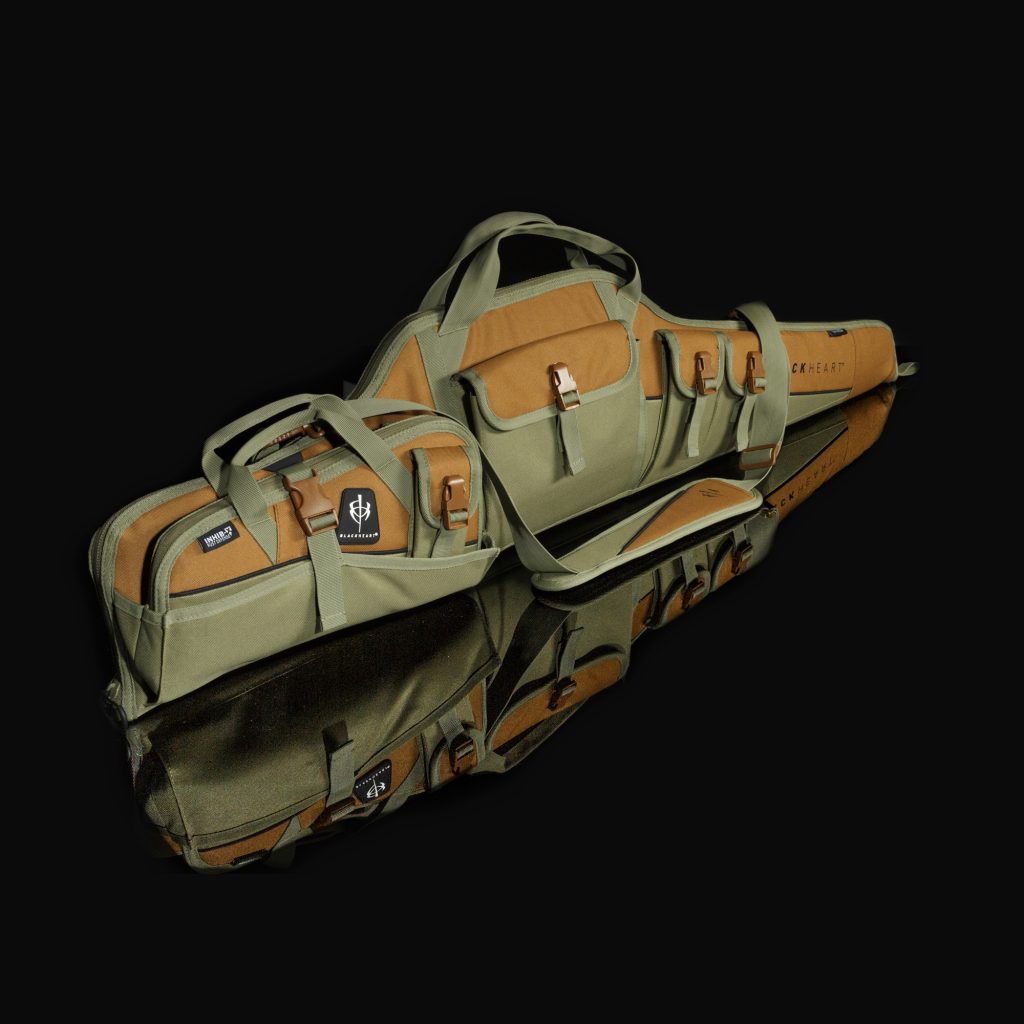 Here at BlackHeart Gear, when we decided to expand our product line into the firearms industry, we didn't seek to reinvent the wheel. After all, gun cases aren't exactly a new concept. What we tasked our product designers and engineers with was to make a staple of the shooting sports, great again.
What that meant was creating a line-up of gun cases that is highly functional, robust enough to withstand daily wear and tear, and convenient- all in a sleek package that is appealing to the eye.
What was born out of that initial vision and product development is a feature-rich, premium gun case that we feel meets the needs and demands of the outdoorsman and the shooting sports enthusiast alike.
We wanted to highlight the top 5 features of the BlackHeart Vital Case Combo to provide you with a more in-depth look into one of our 2020 flagship items.

1. Rugged Exterior – A gun case is only as good as its durability. For this reason, we selected a tear/snag-resistant face fabric for the Vital Case line-up. The exterior two-tone tan/olive drab fabric covers the entire case, including the three reinforced pockets and pistol rug pouch. The zippered main compartment is double-stitched for added durability. The case also features double-stitched handles and a padded, ergonomic shoulder sling for added comfort and convenience.

2. Convenient Storage – Whether you're heading to the range or to deer camp, the Vital Case Combo has ample storage for all of your firearm necessities. There's also plenty of space available for your ammo, extra magazines, and cleaning supplies.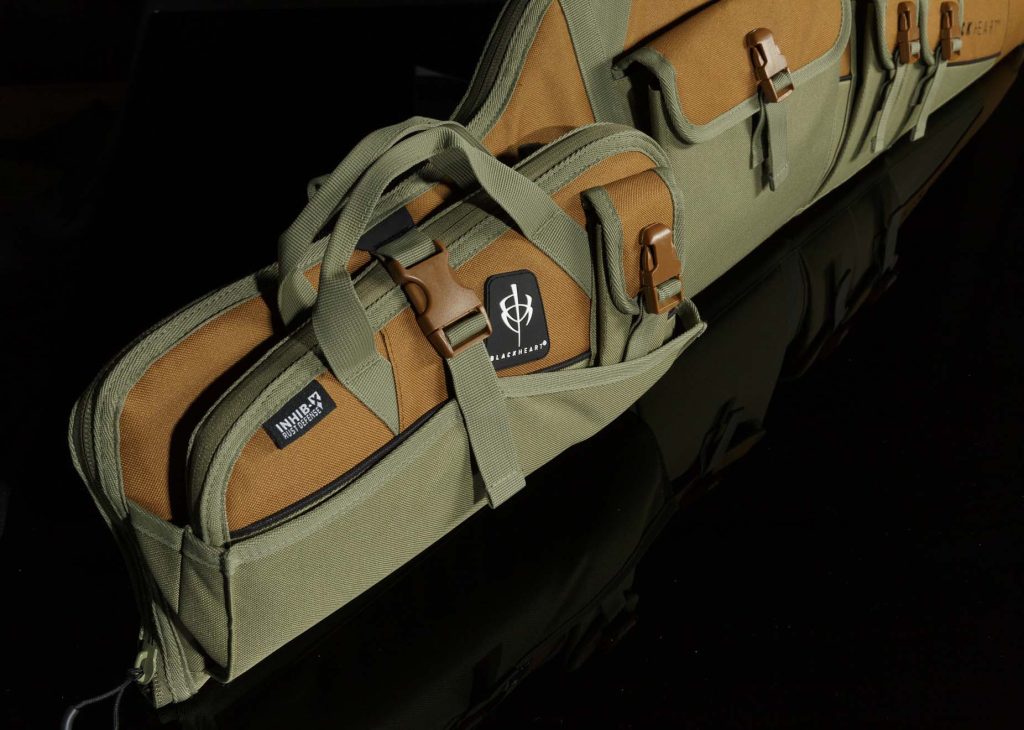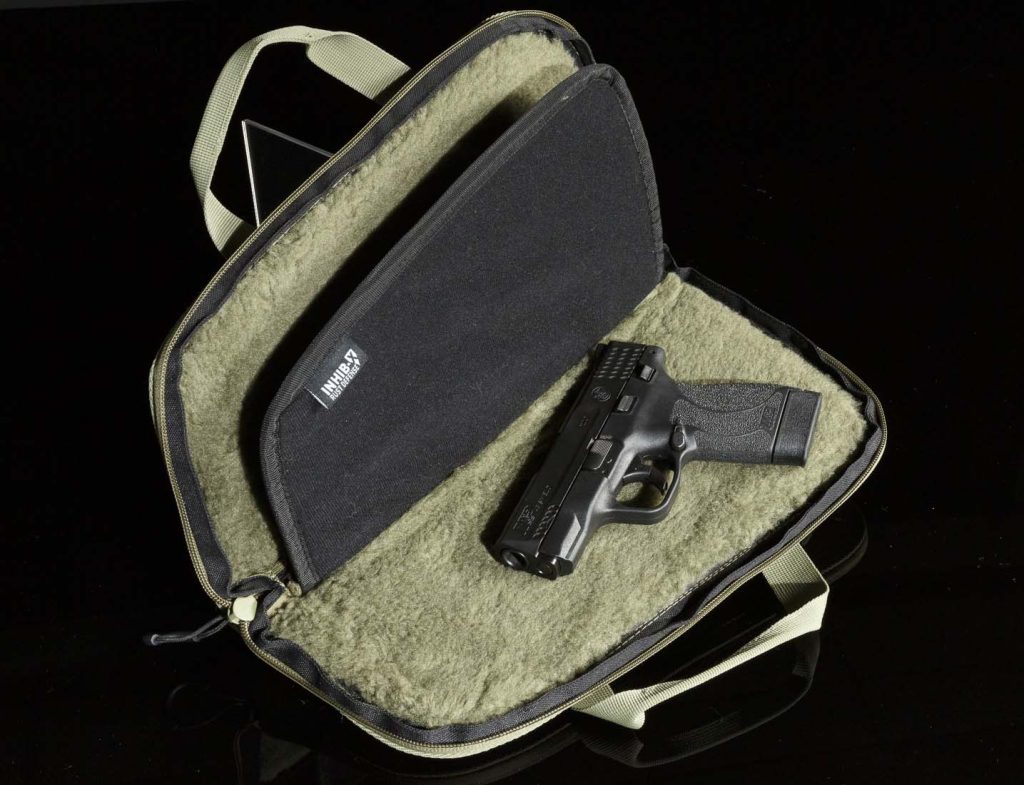 3. Pistol Rug and Pouch – The Vital case combo is the perfect all-in-one gun case as it includes both the 48" scoped rifle case and the 14" double pistol rug. Gone are the days of you trying to fumble with and carry two gun cases at once. With a built-in, external pouch for the pistol case, this combo case is always ready to grab-and-go. The pistol rug can be utilized separately, featuring its own double carry handles made of durable nylon webbing and features a built-in mag compartment.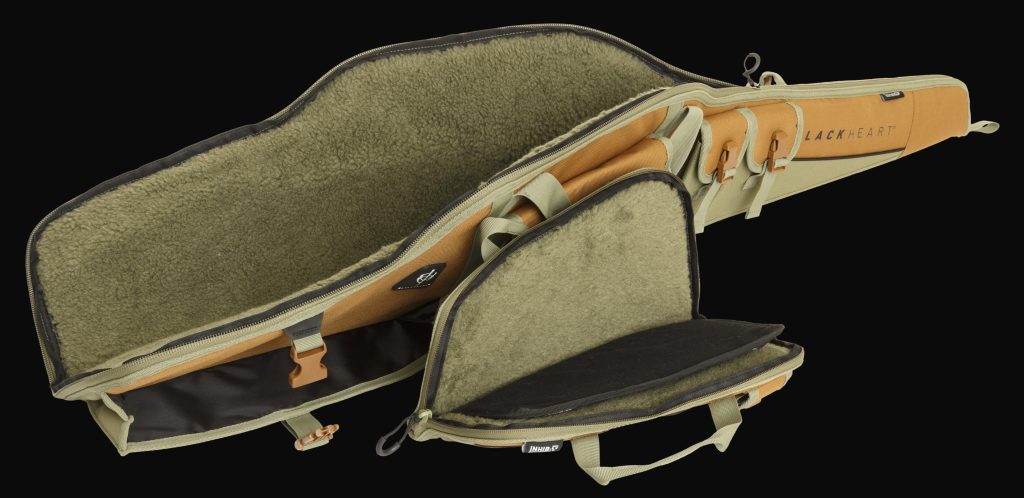 4. No Scratch Zipper Guards – The zippers are lined with our No Scratch Zipper Guards to ensure there is never a possibility of metal zippers coming in contact with your prized firearm. We wanted to make a product that left your gun looking better coming out of it than going in, and this was one of the features we included to ensure that will always be the case.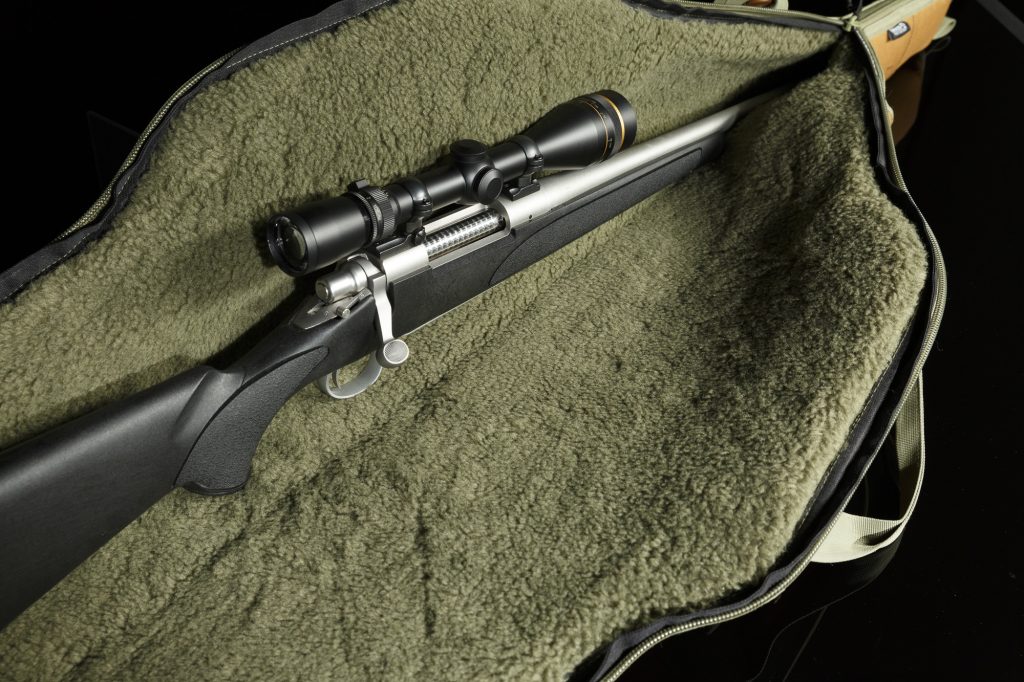 5. INHIB-X Lining- Creating a gun case with a plush interior was a top priority. The high pile lining provides an ample protective barrier for the finish of your firearm, as well as offering additional padding and shock absorption within the case. Not only is it a high pile plush lining, but we've incorporated the infusion of INHIB-X. INHIB-X is a silicon lining that helps to repel moisture. The plush INHIB-X rust preventative lining allows shooters extra time, and peace of mind, in between shooting and cleaning your gun for safe storage. INHIB-X, coupled with the no-scratch zipper guards, will help ensure that your firearm will stay as new as the day you brought it home from the gun shop.
We are excited about the expansion of our product line in 2020. The Vital line offers you a new, practical, and stylish alternative for gun storage and transportation. Visit the Vital Case Combo product page for more information or to buy one today.
If you have any questions about the Vital Case Combo's features or components – be sure to shoot us a message or leave a comment! We would love to hear from you.