Simply put, a pistol rug is a portable pistol case that unzips flat and allows you to sit your handgun down while you're at the range or while you're cleaning it.
Ultimately, a quality pistol rug provides a great deal of protection for safe transportation, use, and storage of your handgun.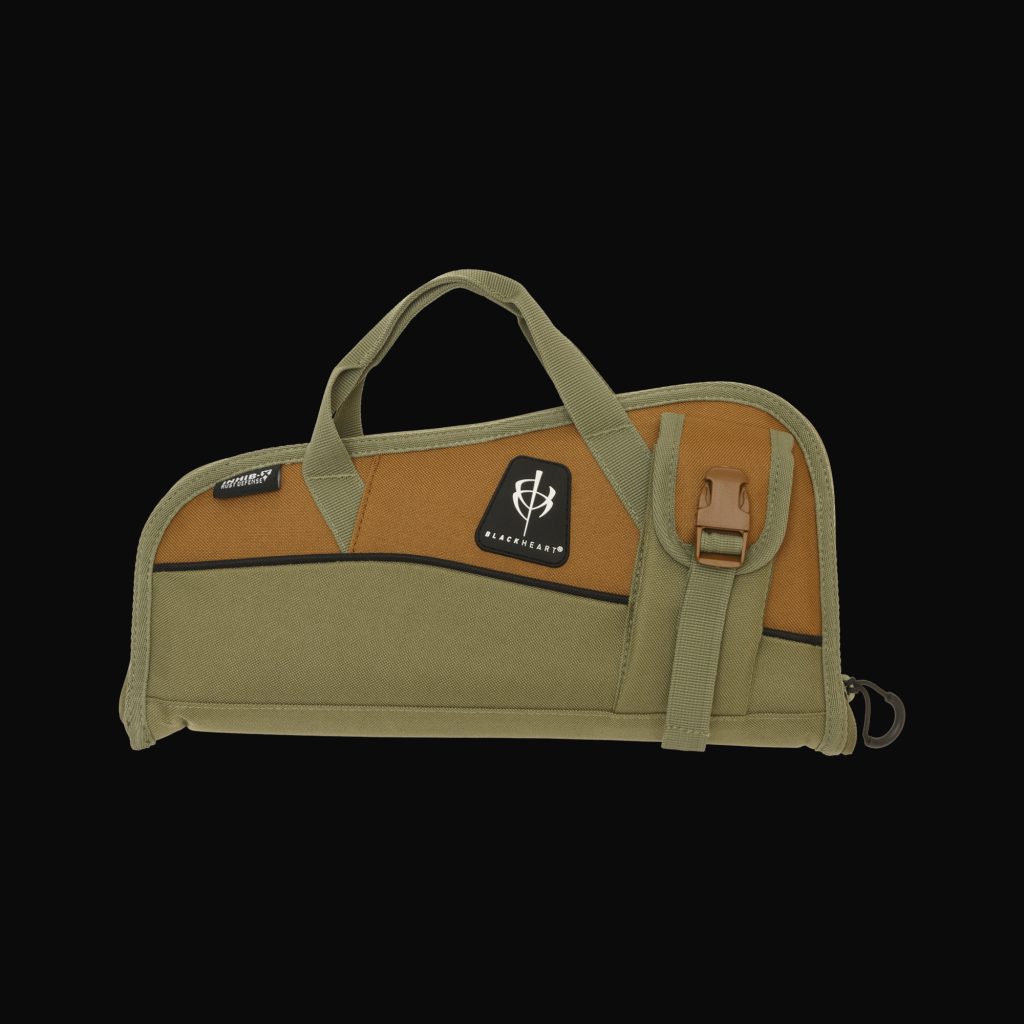 Are Pistol Rugs Worth It?
There are, indeed, a plethora of options pertaining to the safe storage and safe transportation of your sidearms. Take, for example, gun safes, gun cabinets, hard gun cases, soft gun cases, gun socks, and gun rugs.
All have their place for handgun transportation and storage, depending on the situation and individual circumstances. In addition, each comes with unique benefits.
In this article, we will discuss some of the core components and the benefits of owning a pistol rug.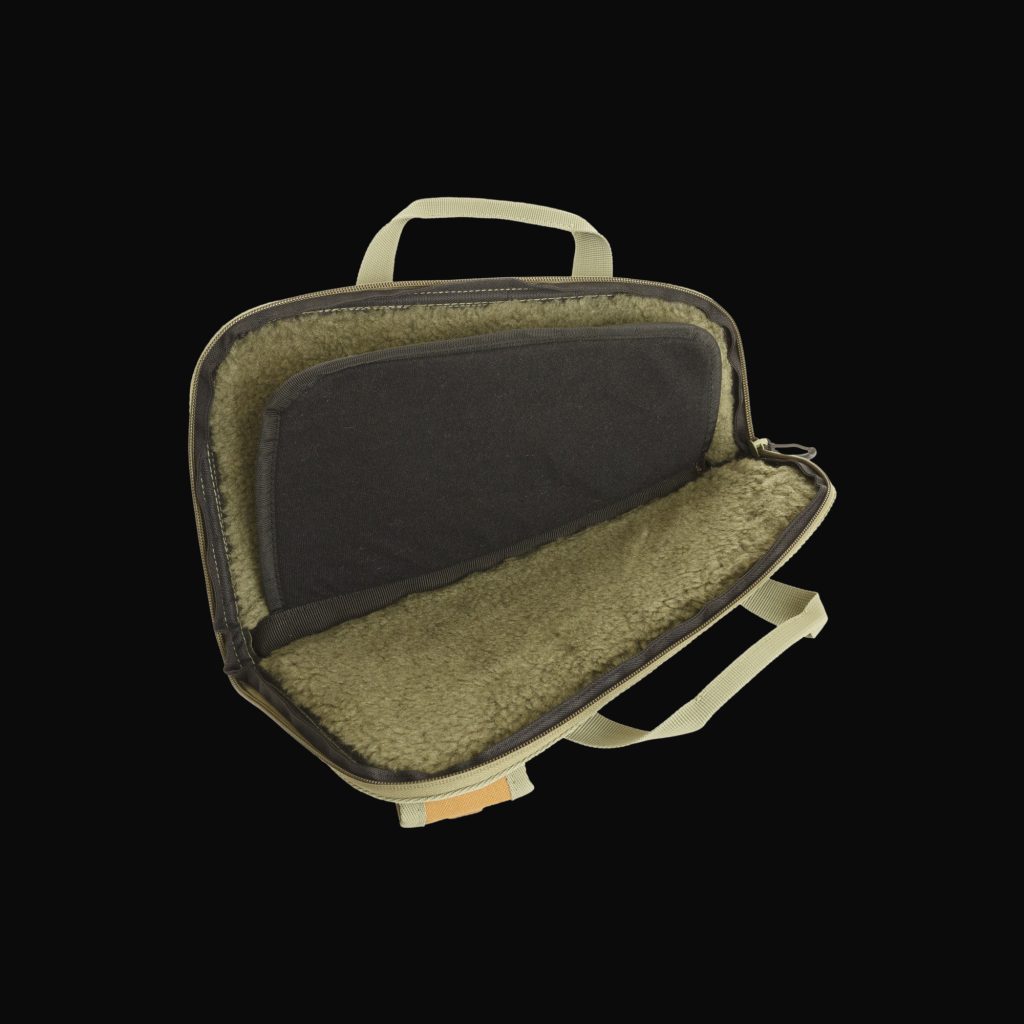 5 Benefits of a Pistol Rug:
Compact – Pistol rugs are a compact and convenient way to store and transport a firearm. Due to their contoured design, most pistol rugs fit the general shape of the firearm, eliminating the bulk that comes with some of the other types of hard handgun cases.
Grab and Go – A quality pistol rug that is equipped with carrying handles provides a gun owner with a great range day option. Pistol rugs vary in design from extremely simple, to those that have the extra bells and whistles. Some pistol rugs include carry handles, a pouch for a spare magazine(s), or even the capacity to transport or store multiple handguns. The convenience of a compact pistol rug as a grab-and-go option cannot be overstated.
Firearm Storage – Pistol rugs offer a safe storage solution for your handgun. Some basic pistol rugs are better suited as a short-term storage option for your valuable firearm. However, premium pistol rugs, such as our VITAL™ 14″ Double Pistol Rug, are designed to offer gun owners with a longer-term storage option. Our Vital Double Pistol Rug features a robust and durable, scratch/tear-resistant face fabric, ample padding, and a plush, high pile fleece lining. We infused the fleece lining with a proprietary INHIB-X silicon-based coating that helps to protect your handgun from moisture and rust. A pistol rug equipped with these features becomes a legitimate longer-term storage option for your firearm.
Protective Surface – By its definition, a pistol rug is designed to fully open and lay flat. This provides an ideal surface on which to lay your firearm during a range outing when you are reloading a magazine or changing targets. The soft interior of the case is a favorable surface for your firearm and protects it from potential scratching which damages the finish and depreciates the gun. Additionally, a pistol rug is a perfect item to add to your arsenal, as it makes cleaning your gun a much easier task. Having a safe place and a soft surface on which to lay your firearm, or its components, during maintenance and cleaning activities is a must.
Packable – Due to their compact nature, pistol rugs are a highly packable option for firearm transport. While most pistol rugs are compact and convenient options, not every rug is designed to incorporate within another soft case or scabbard. Taking convenience to the next level was one of the driving forces behind the design of our Vital Case Combo. The Vital Scoped rifle case is designed with an exterior sleeve in which the Vital Double Pistol Rug securely fastens. This makes it easier to take both a long rifle and a sidearm to the range or hunting camp in one convenient package.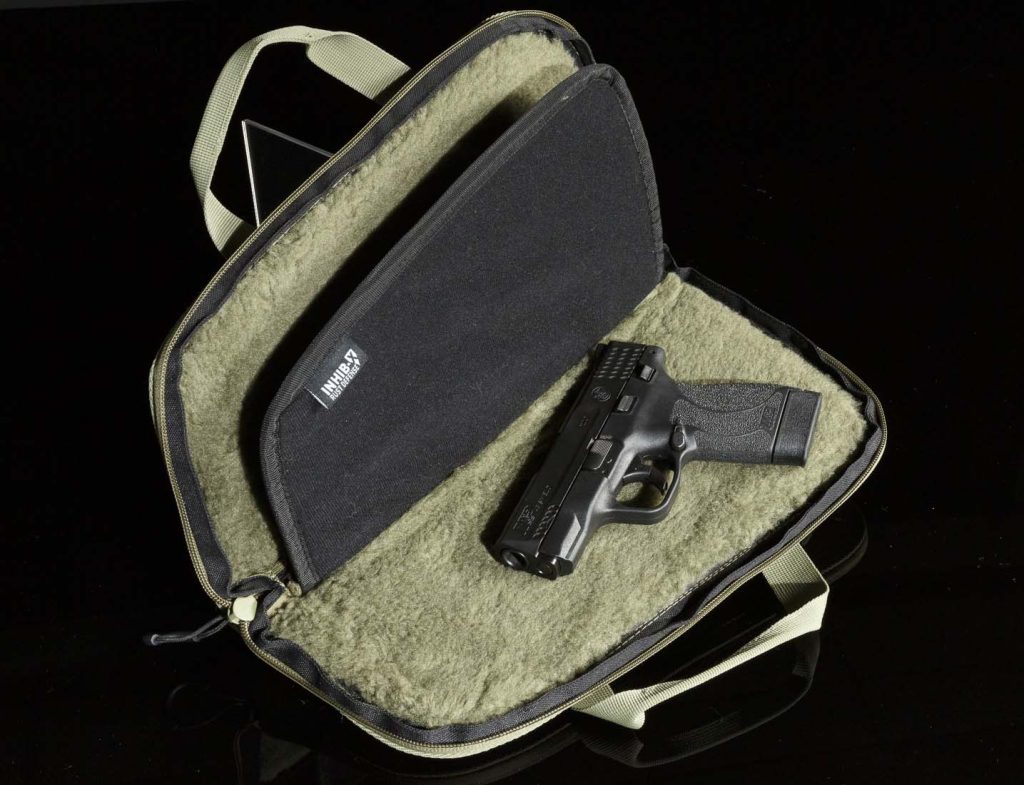 When looking for a storage and transport solution for your handgun, consider the benefits of investing in a pistol rug. The benefits of owning a pistol rug are numerous.
A quality pistol rug provides a great deal of protection for the transportation, use, and storage of your handgun.
Be sure to browse the rest of our website and check out our new line of premium firearms cases.
Finally, make sure to connect with us on Facebook, Instagram, and YouTube to stay up to date on the latest product offerings, giveaways, and exclusive BlackHeart content.