3 Must Have Items for Your Next Waterfowl Hunt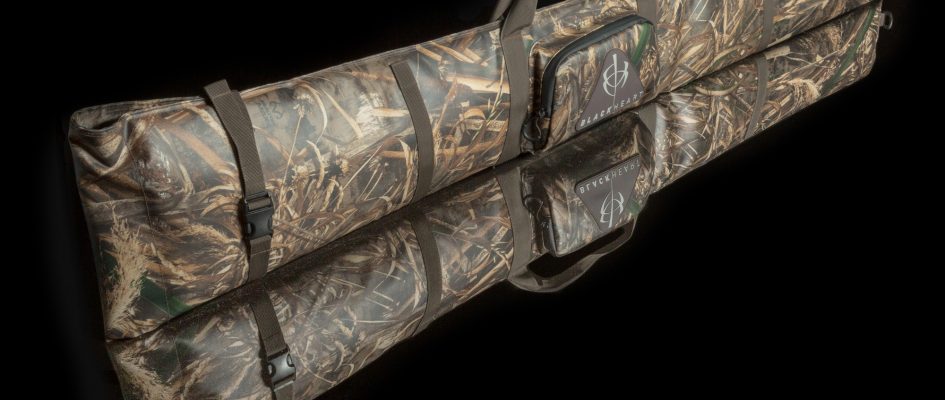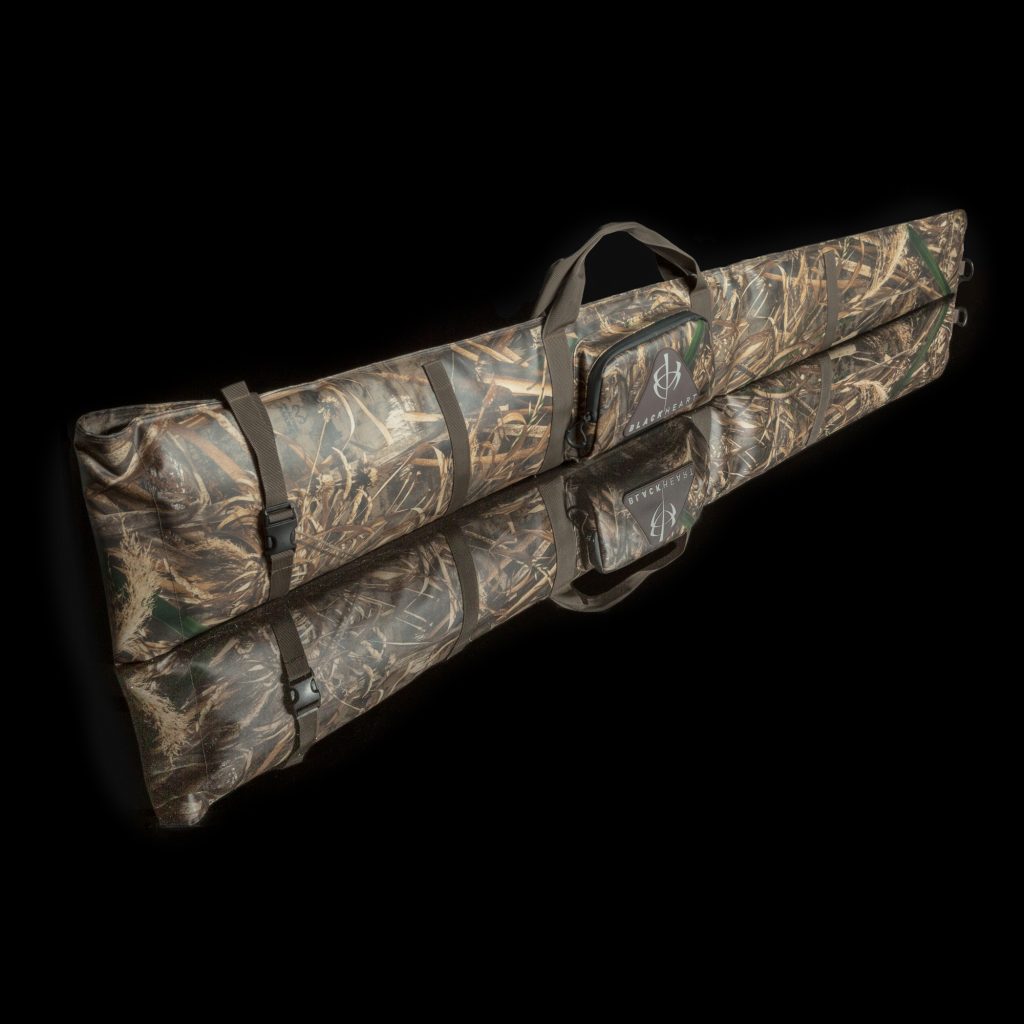 Waterfowl Hunting Essentials
It's not a sporting pursuit for everyone, but it does draw a dedicated specific type of hunter.
A type that isn't afraid of an even earlier morning than others with an ability to set up with a plan, and equally important make split-second adjustments in real-time.
An older pursuit than most think. Waterfowl hunting has been a sport of kings and criminals, gearheads and guides, the dedicated and the desperate.
Waiting motionless until the birds are close enough that the only sound you hear is the air flapping off of their wings only feet away from you.
That's when the reality sets in before exploding upright putting your gun to your shoulder in one fluid movement, succeeding in playing the ultimate trick on a wild creature.
Whether this year will be your first waterfowl hunt, or another notch in a string of seasons, you can always look like a seasoned pro by remembering to bring these items.
The sunrise and the birds don't wait on forgetful hunters, so don't miss out because you had to run back home.
Keep reading to learn about the 3 must-have items for your next waterfowl hunt.
1. Quality Camo Clothing
When you are waterfowl hunting chances are being in close proximity to water, you'll be cold, or wet, or honestly probably both.
Do a little research and get the best cold-weather gear that will keep you dry you can afford. You can drive there in the most expensive truck and get the most expensive shotgun out of that truck to get settled into your setup.
All of those high-ticket items will be useless if your arms are frozen into place because you are out there in a paper-thin jacket.
Here is an instance where camouflage patterns matter as well. The old-timer at the gas station can tell you all about the thousands of birds he's rained down in his high school varsity jacket, but the truth is these birds see well and from high up.
Don't move in the blind, and get the best name-brand camo patterns.
2. Floating Shotgun Case
That super high-end shotgun is going to be useless if it gets wet heading to your hunting setup.
The worst-case scenario, and this happens to more people than will admit it, is dropping your case with your gun in it into a body of water. That's just a situation you want to avoid so you don't have to deal with a wet gun.
Watching your gun sink to a watery new home is not something you can't wait to tell everyone back home.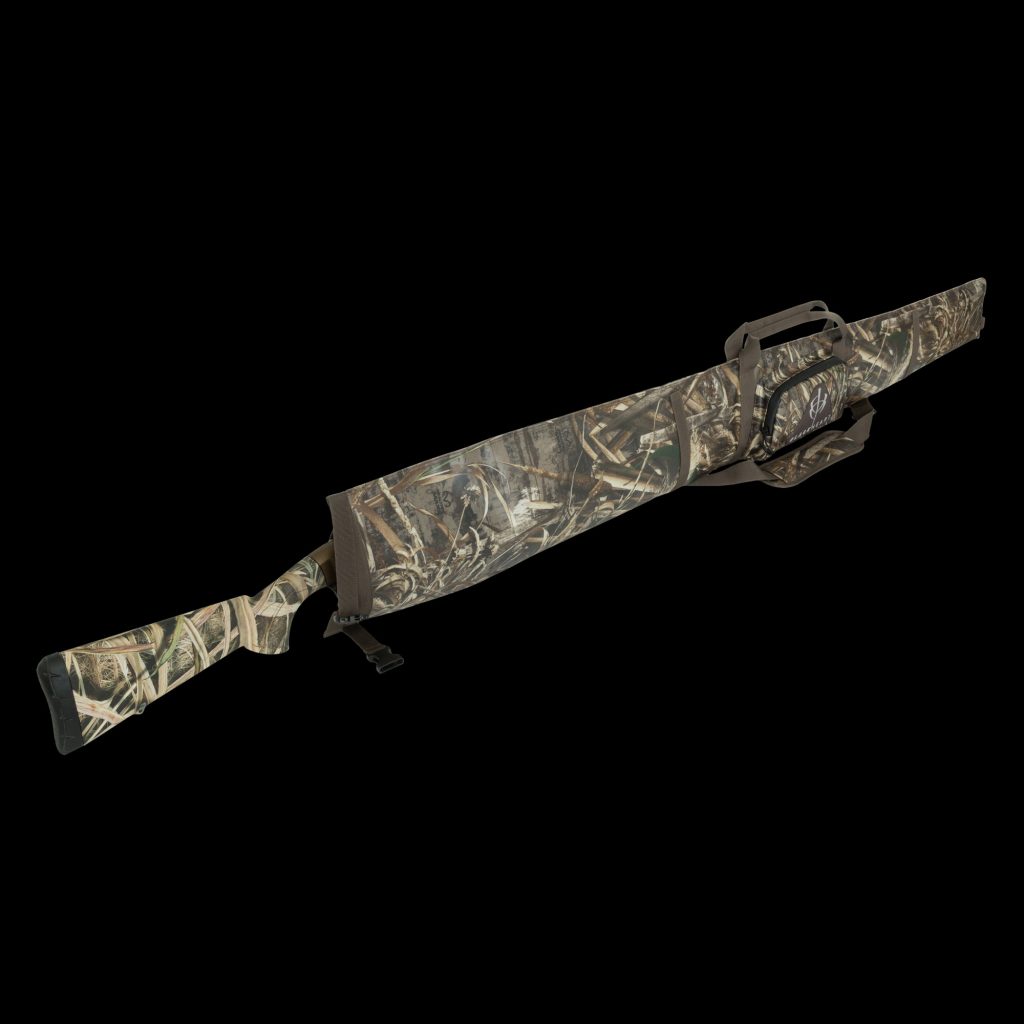 You can avoid this by getting the Immunity Floating Gun Case from BlackHeart.
The PVC exterior with Realtree Max-5 camo, easy to clean and most importantly, able to keep water out and won't float to the bottom of your local pond.
Don't run the risk of having to explain to anyone why you have to buy a new shotgun, protect your investment with this amazing floating shotgun case.
3. Non-Toxic Steel Shot Shells
Not only a legal requirement most places you can hunt waterfowl, steel shot also ensures that there will be fish and animals that call the water home for generations.
First-time waterfowl hunters may not be told this by an employee of a big box store, but they will be told it by a local game warden.
Experiment with different brands until you find the one you like. When you do, buy a few boxes to store.
You never know when a buddy could call after the gun shop is closed to invite you out for an early morning hunt.
Aside from those 3 must-have waterfowl hunting items – we've also listed our favorite waterfowl hunting checklist below.
Waterfowl Hunting Checklist:
Hunting License
Gun
Floating Shotgun Case
Ammo
Blind
Decoys
Calls
Knife
Waterproof gear or waders
Binoculars
To learn more about the BlackHeart Immunity Floating Shotgun Case – visit our website here.
For more content related to trigger sports and shooting sports, visit the rest of our BlackHeart blog archive here.
Make sure to connect with us on Facebook, Instagram, and YouTube to stay up to date on the latest product offerings, giveaways, and exclusive BlackHeart content.