5 Dove Hunting Tips For Shooting More Doves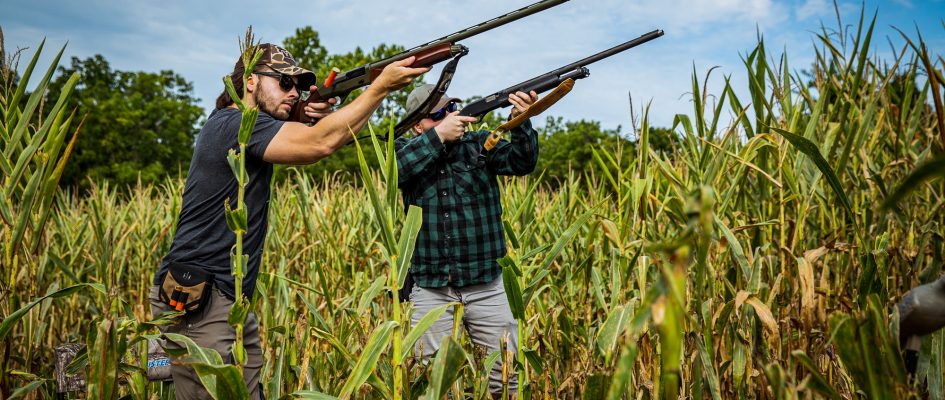 Dove Hunting Tips
Opening day of dove season has long been celebrated as the unofficial start to the fall hunting season.
Where early September hunts in hot open fields will ultimately work their way into cold deer stands in the winter.
It's also some of the most fun hunters can have as they knock the dust off of their gear and skills to finally get back outside to hunt.
Dove hunting is popular with hunters young and old, veteran and rookie alike.
It has a low barrier of entry and can be fast action-packed hunting.
As long as you can scrounge up a shotgun, some shells, and a camo t-shirt, you can find yourself backed up against a hedge row trying to knock 'em down and put some doves on the grill.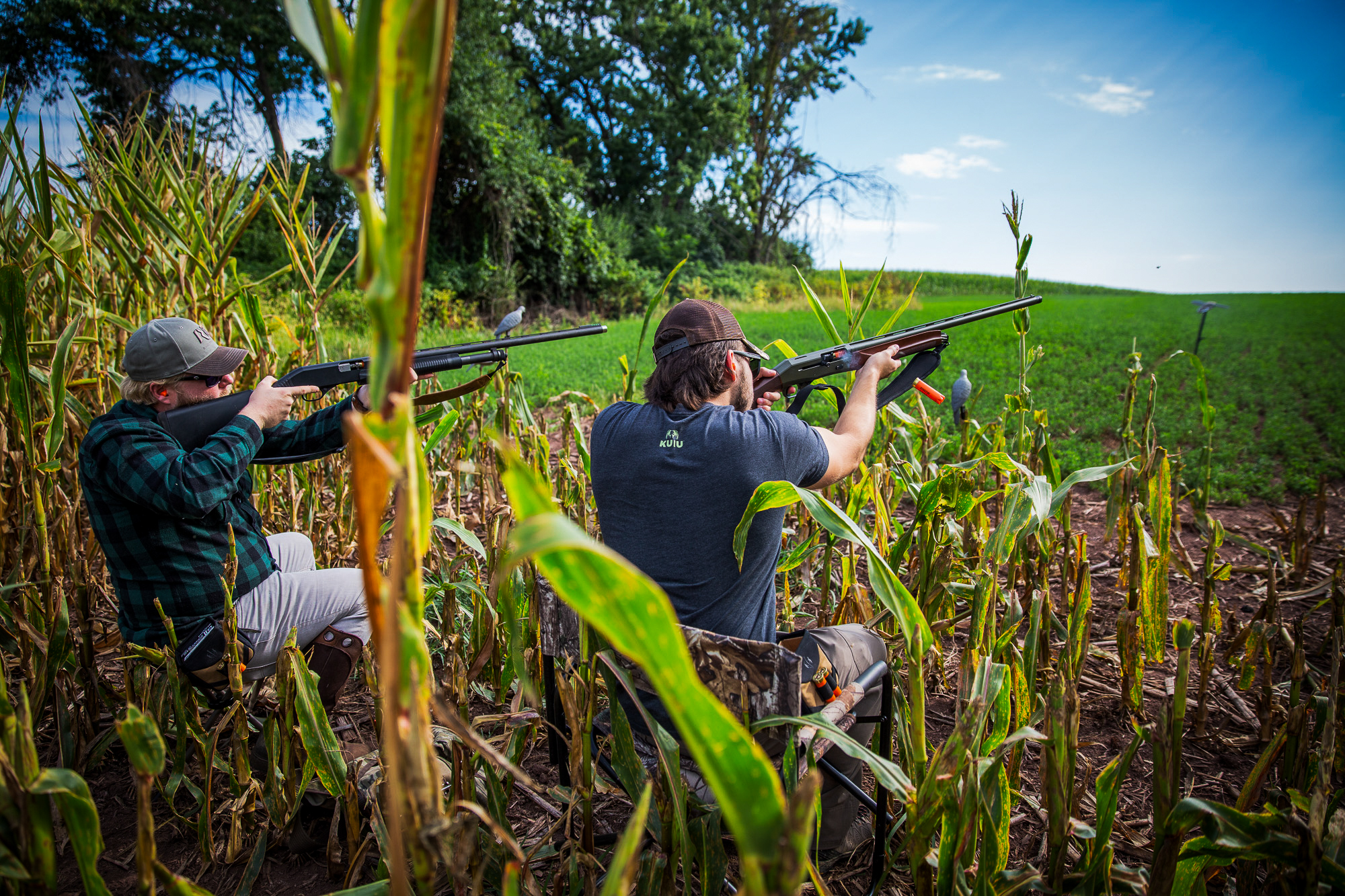 Here are 5 dove hunting tips for shooting more doves.
Tip #1: Safety First
To legally hunt doves, you'll need to purchase a migratory game bird stamp with your hunting license.
After you have that, you'll want to make sure you're safe and know your target.
Consider which way you're shooting as far as the location of other dove hunters, nearby homes, or outbuildings whether on public or private land.
Tip #2: Proper Gear
The best place to start is with a shotgun. As with most shotgun shooting pursuits the most popular will be a 12 or 20 gauge.
There's also no need to break the bank on this one, anything from a "hand me down" or off-the-used rack pump gun will do the trick.
You'll want a modified choke with number 7.5 or 8 shot shells. Pair that with cool, comfortable clothing and you'll be ready to go.
One of the enjoyable traits of dove hunting is its relaxed nature, with many hunters sitting down for the hunt.
You'll want to be comfortable so a nice light stool with a back to rest on is recommended.
You can of course go for the classic 5-gallon bucket turned upside down, which doubles as a gear hauler in the field.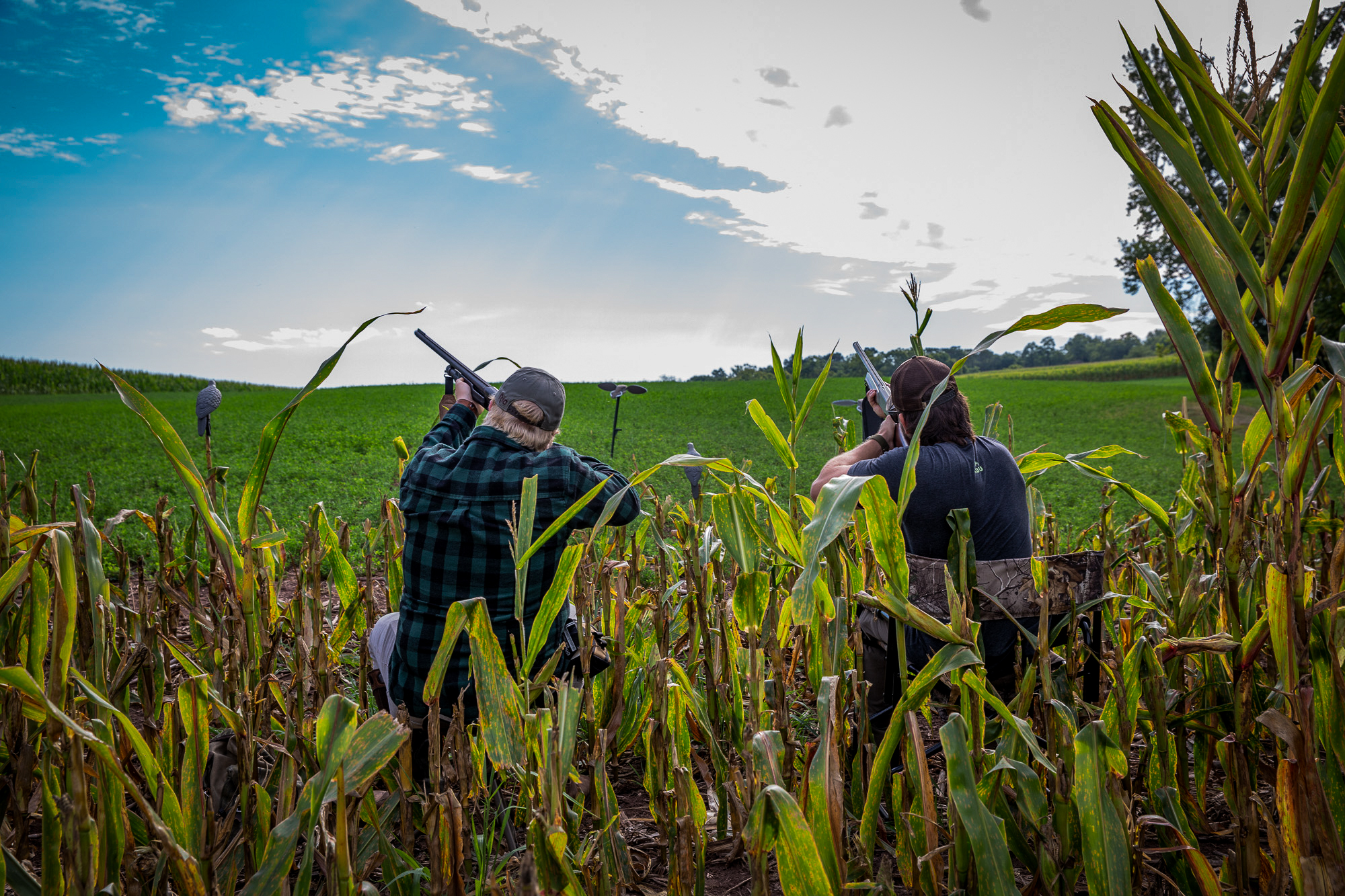 Tip #3: Location, Location, Location
You'll want to look for cut seed fields like sunflower, wheat, and silage that are also near water and places to roost.
A cut field is preferred because doves like to see all around them while eating, it also makes it easier to find a dove you shot in a cut field.
Take a walk a few weeks before the season in places that have these traits, and make a note of where you see doves feeding or just hanging around on the ground or roosted in trees and power lines above.
Tip #4: The Set Up
If possible, you'll want to put both vegetation and the sun on your back. Also, plan for side-to-side shots at passing doves.
Using decoys can really help your chances of getting doves close.
Dove decoys are fairly inexpensive and easy to use, plus you don't really need more than a dozen.
If you're looking for dove decoys – check out MOJO Dove decoys as a great option for your dove hunt.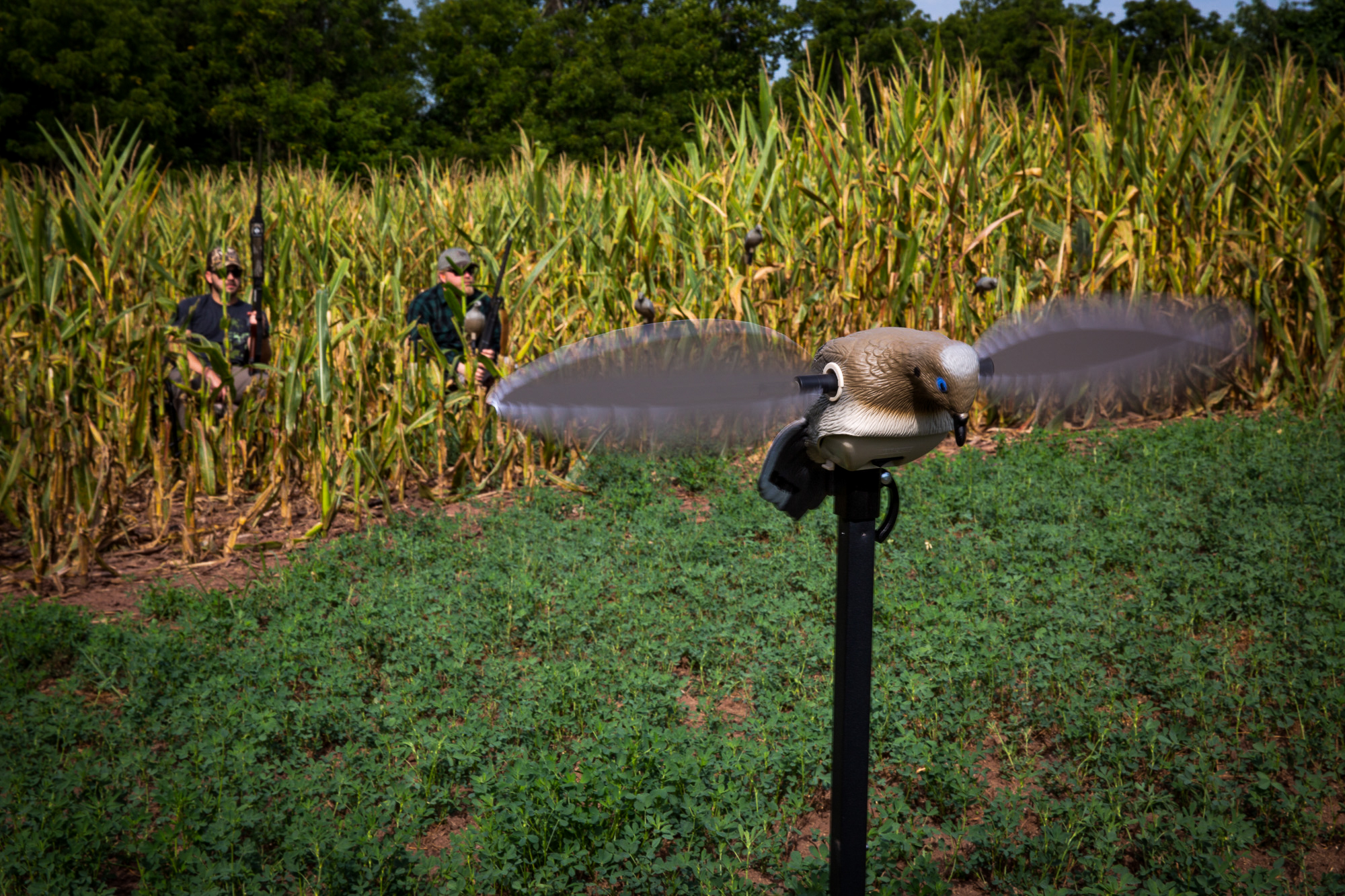 Tip #5: Take Your Shot
When you go to take your shot – lead your birds more than you think. These aren't large slow flying birds; this is a fastball with feathers.
Lead about six inches in front of the bird as it's flying – almost like you're going to miss in front of it.
From there, be sure to follow through and keep your barrel moving before, during, and after you shoot.
Also, if you plan on hunting from a stool, be comfortable shooting from a seated position.
When the action gets going, you'll want to be able to grab shells on the quick and ready.
The Reflex Shell Pouch is perfect for just that. It keeps a box of shells at your side and two shells can be stored in the front ready for that split-second reload that you need to fill your limit.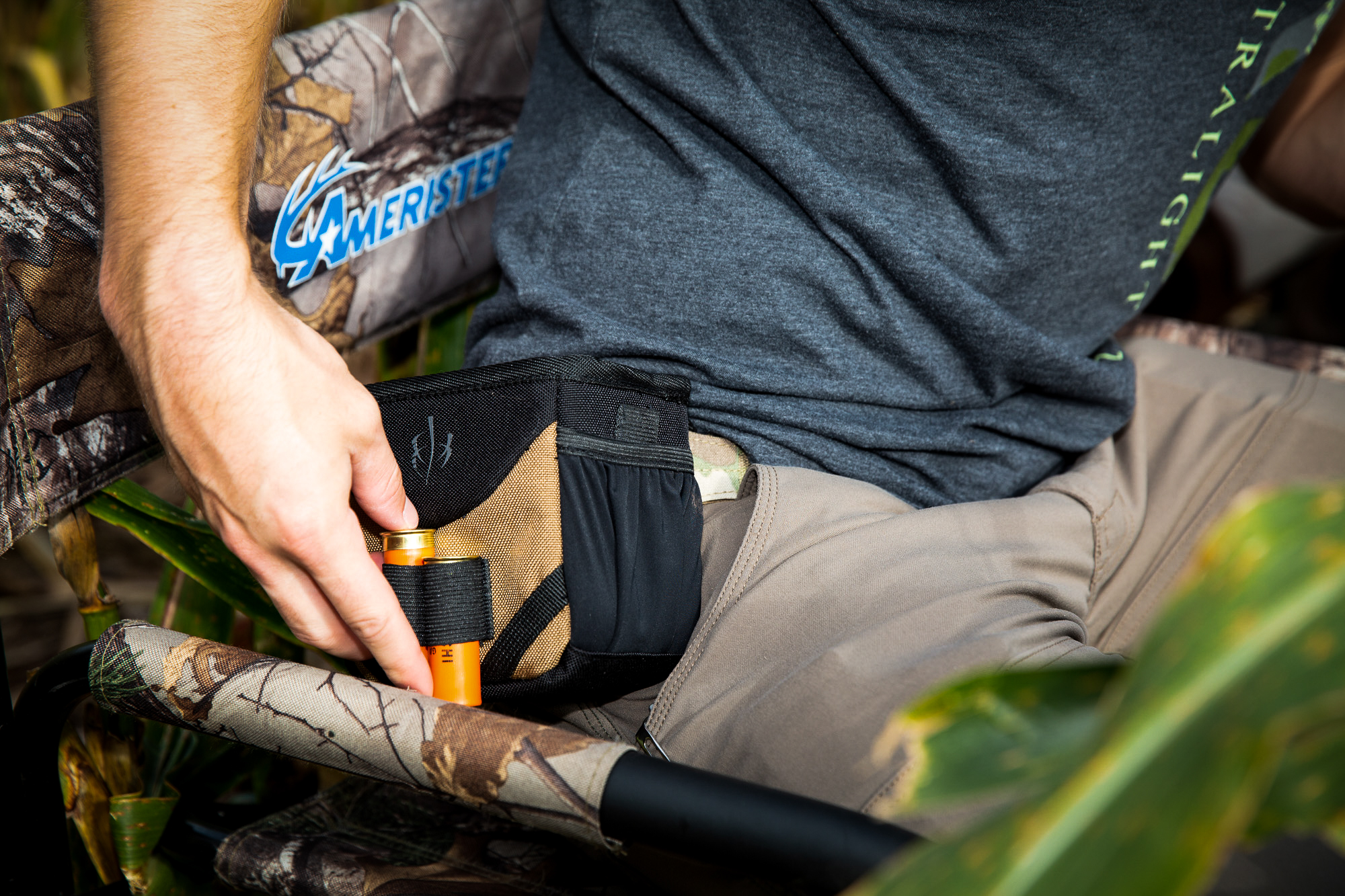 Dove Hunting Recap
Finally, whether you had a successful dove hunt or not, give your dove fields a break because they'll remember where they were shot at.
Whether on public or private land if you plan to hunt regularly through the season, try and have a few extra spots to hit throughout the week.
Also, if you have a successful dove hunt – make sure you have some killer dove recipes lined up.
We personally like Dove Poppers which are always a fan favorite.
Check out one of our favorite Dove Jalapeno Popper recipes here.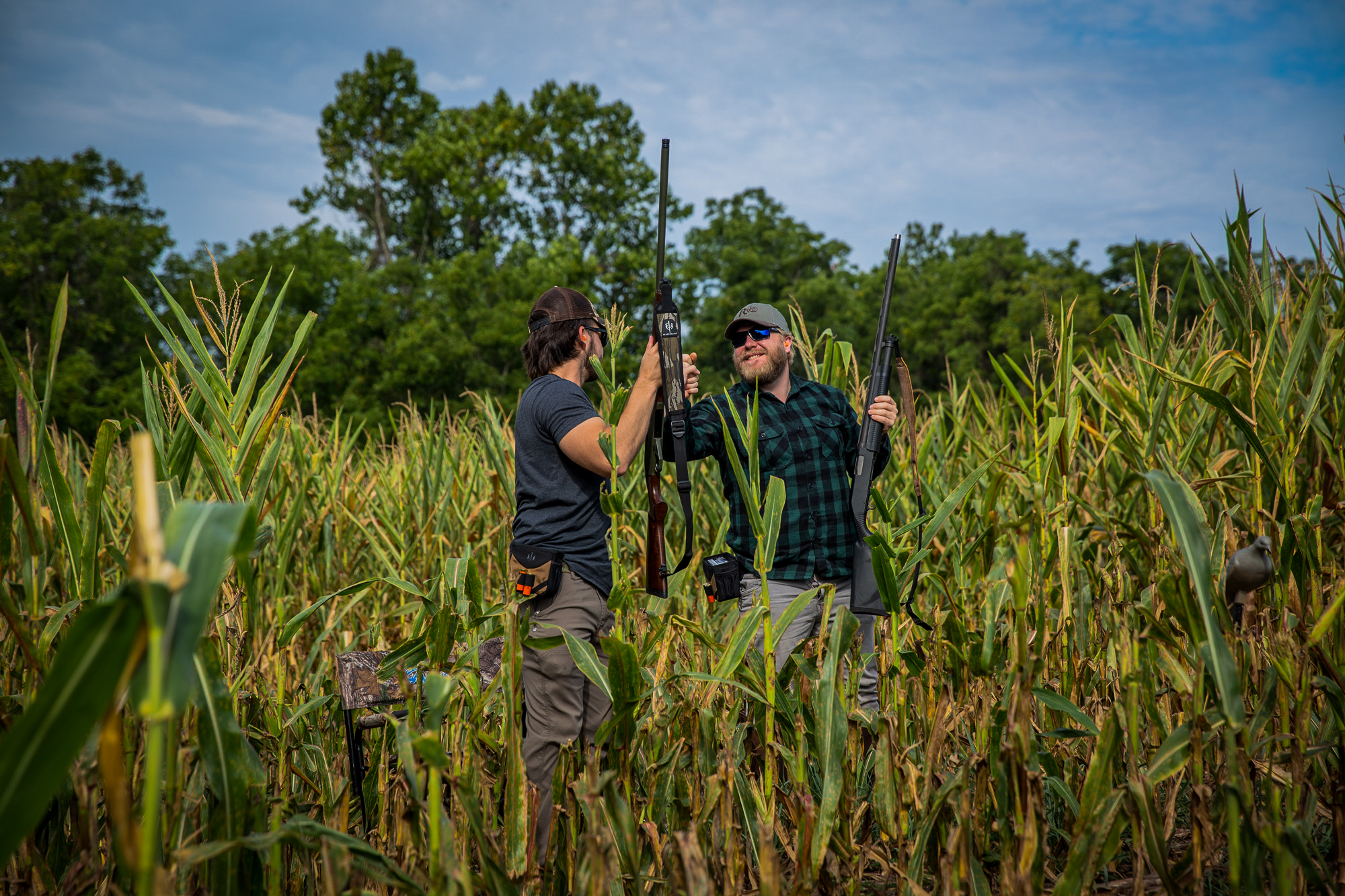 For more content related to trigger sports and shooting sports, visit the rest of our BlackHeart blog archive here.
Make sure to connect with us on Facebook, Instagram, and YouTube to stay up to date on the latest product offerings, giveaways, and exclusive BlackHeart content.