Top 5 Must-Have Sporting Clay Accessories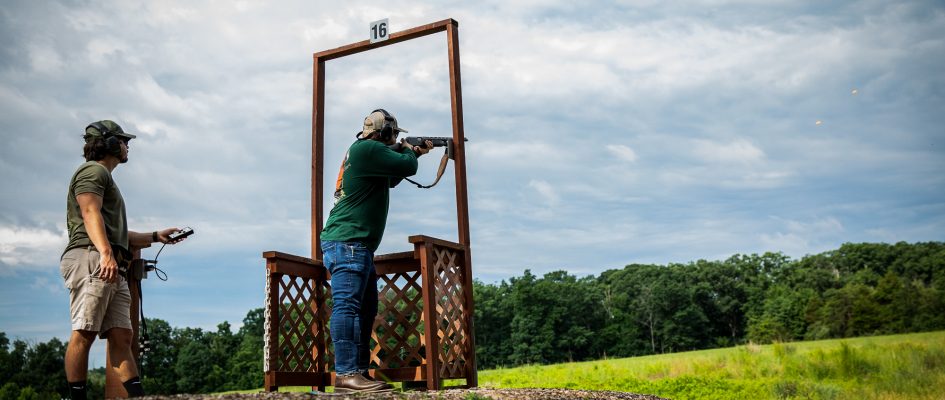 You could ask a dozen random shooters at any sporting clay course how you would describe the activity to someone who's never heard of it and most of them would reply "it's like golf with a shotgun."
By definition, sporting clays is the release of artificial target "clay birds" or "clays" by a manual or battery-operated thrower that mimics almost every winged hunting scenario.
Sporting clays are set up to come in from a variety of angles including side to side, straight up, burning across in front of you, and even at times straight towards you at various stations on a sporting clays course.
Whether you're shooting sporting clays to keep your hunting skills fresh, or you're just up for some friendly competition between family, friends, or co-workers – we'll discuss the top 5 must-have sporting clay accessories.
1. Ear Protection
Loud, repetitive explosions next to your face are hardly what nature intended for your delicate auditory system.
As with all other aspects of modern life, technology has given shooters a variety of over-the-ear, and inside-the-ear options that can reduce decibels to protect your hearing.
If you're not a habitual shooter or don't want to drop the coin on higher-end ear protection, grab some trusty foam inserts usually found at every sporting goods store or even at the range.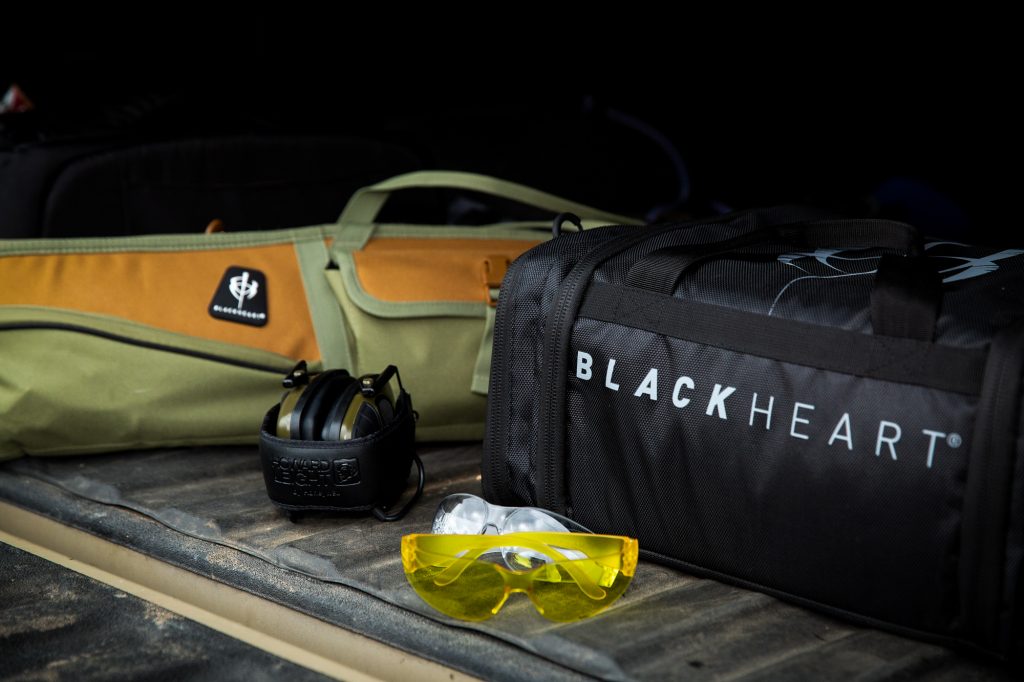 2. Eye Protection
Obviously in any situation where your sight could be in danger from an unthinkable and unplanned accident, you would want to take the proper precaution to avoid a medical emergency.
The purpose though for when you see shooter's wear protective glasses is to aid in their sight as well as protect it.
Various lens colors will help shooters see in different stages of light from very bright to very dark.
Think of it this way, if you can see better than your competition, it's money well spent.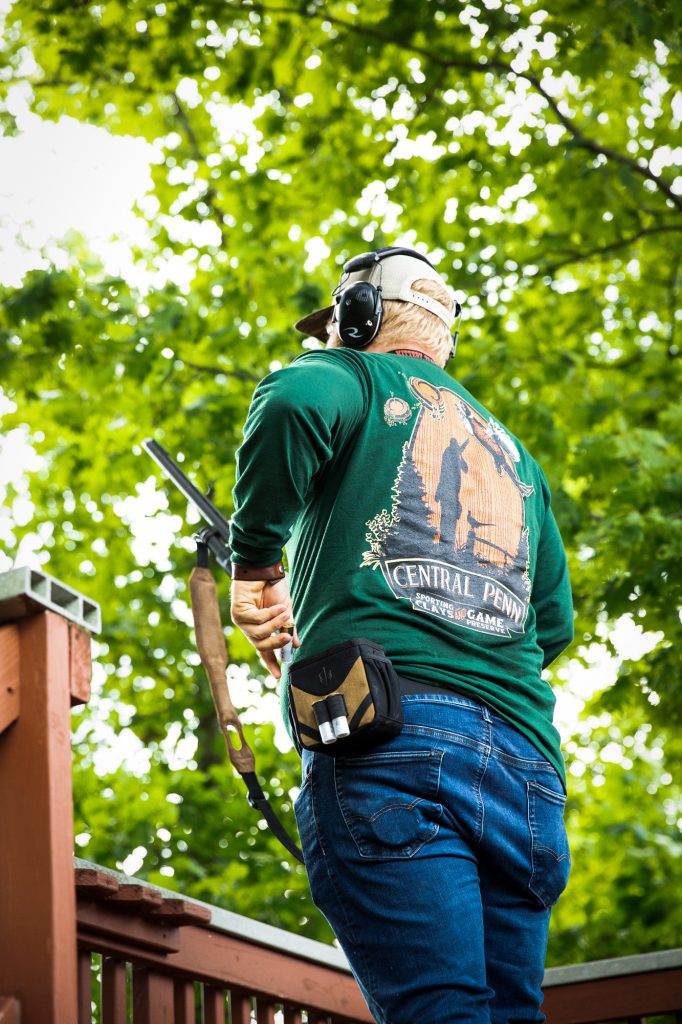 3. Reflex Shell Pouch
Having your ammunition close by and easily accessible is important while on the sporting clays course.
You don't want to waste your time going to and from your cart, rooting around an old backpack looking for low brass.
The Reflex Shell Pouch is an absolute must-have for every shotgun trip from sporting clays to upland hunts.
The Reflex Shell Pouch allows you to carry an entire box of shells and keep them open at the top for ease of access.
You also get two pockets on the side for anything from a choke wrench to a pen.
Two elastic shell holders in the front keep two shotshells ready at all times for you to connect on your next double.
4. Clothing and Shoes
A round of clays can flow from an hour or so to a whole afternoon depending on how many are in your party.
While most larger courses will have carts to transport you from one station to the next, you still do a fair amount of walking and standing.
Be sure to be in comfortable, broken-in shoes and clothes that match the weather.
Many companies will sell a "shooter's shirt" which you can pair with shorts or pants made for warmer weather and a hat is usually a good choice for an extended time in the sun.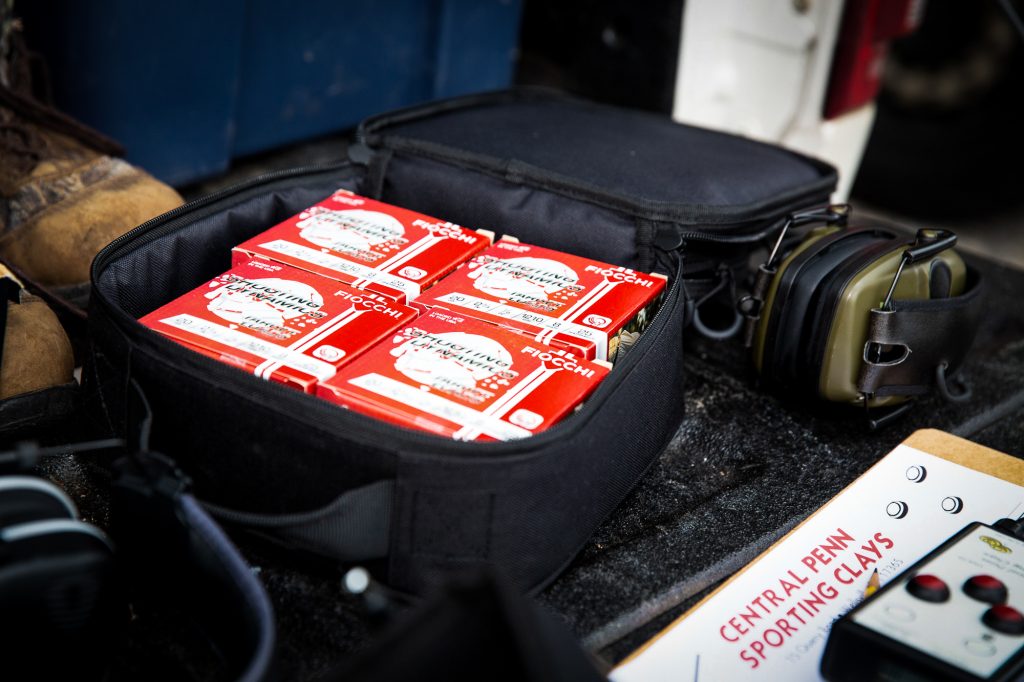 5. Reflex Shell Carrier
To make sure you're properly prepared for a day on the sporting clays course – you absolutely need the Reflex Shell Carrier.
To ensure you have enough ammo, whether you're shooting a round of 50 or 100 targets, the Reflex Shell Carrier has you covered.
With the ability to hold up to four boxes of shells – you can be ready to head out with your shell carrier packed and ready to shoot.
As an added bonus, there are designated pockets designed for your hearing and eye protection.
The Reflex Shell Carrier is truly the perfect all-in-one ammo, ear, and eye protection carrying case for all of your essential sporting clay accessories!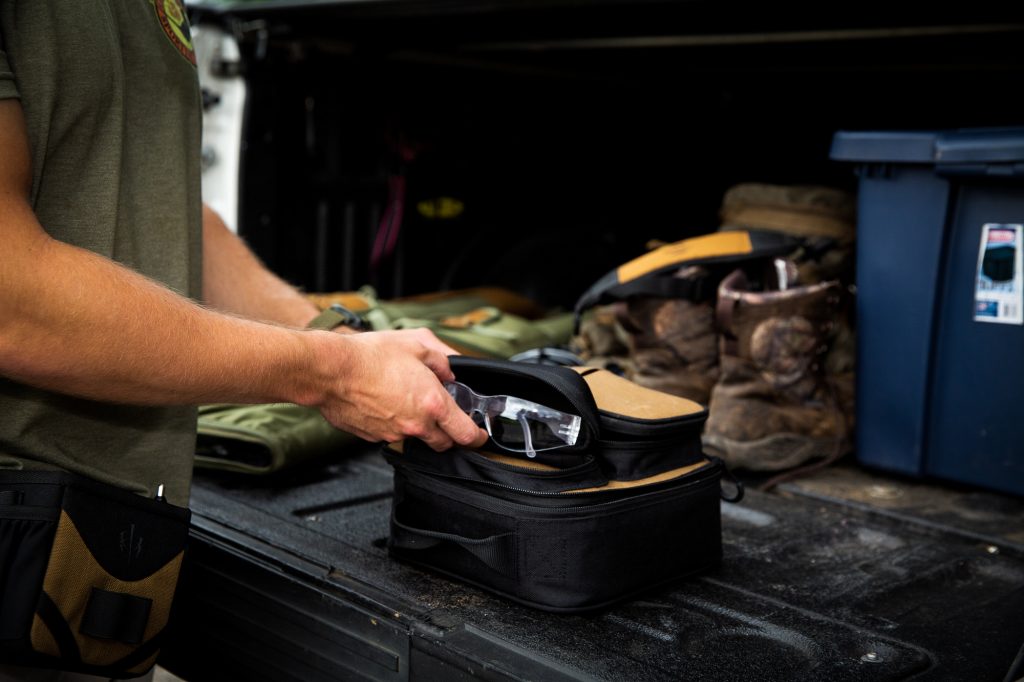 Recap
Shooting sporting clays are both fun for hunters and non-hunters alike.
Regardless of your motives, having the proper gear will ultimately allow you to have a great time on the course.
Again, to make sure you're prepared for the next sporting clay shooting outing – make sure you have ear protection, eye protection, proper shoes and clothing, Reflex Shell Pouch, and Reflex Shell Carrier.
With that gear in tow – you'll be properly prepared to hit the sporting clay course and smash some clay birds!
For more content related to trigger sports and shooting sports, visit the rest of our BlackHeart blog archive here.
Make sure to connect with us on Facebook, Instagram, and YouTube to stay up to date on the latest product offerings, giveaways, and exclusive BlackHeart content.