Top Shotgun Loads for Bird Hunting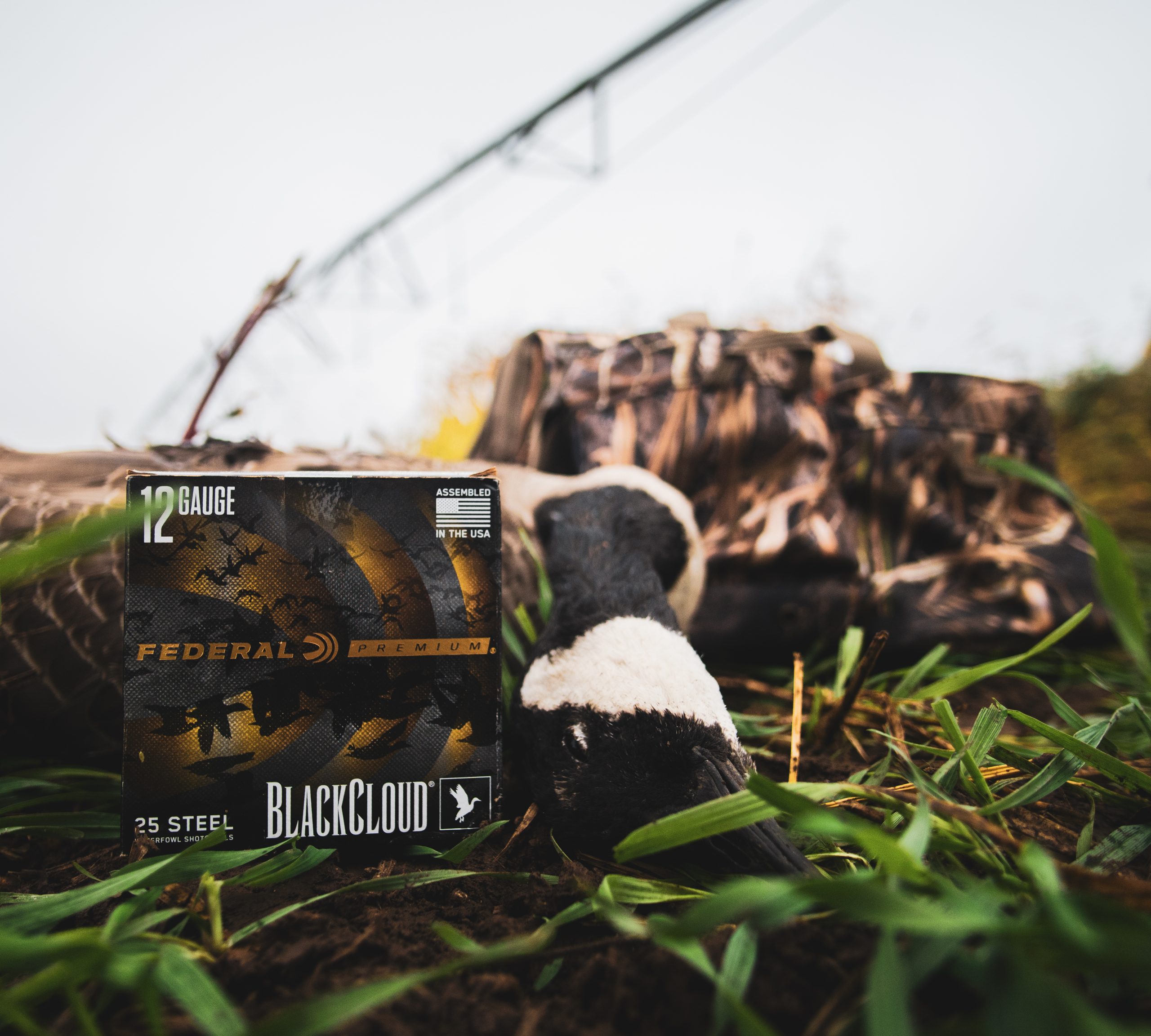 Hunting with a shotgun is one of the most unifying pursuits in the outdoor world.
Young bucks and old-timers spanning generations of family and friends meet up at trailheads and boat launches every season in anticipation of a great day chasing their bird of choice.
A good shotgun is a valuable tool that can serve hunters for generations.
Whether it's from the most delicate dove in the hot early season, cold Canada geese in the winter, and again to see the resurgence of spring for suspicious gobblers — nothing else in the hunting world is as versatile as a shotgun.
With the variety of choices offered by shotshell manufacturers today, we all need a little help now and then narrowing down the selection to something manageable.
If you're new to hunting with a shotgun altogether, then it's good to know that the size of shotguns comes in different-sized gauges.
12 gauge and 20 gauge are the most common sizes. The higher the number the smaller the barrel, size, and subsequent "kick" of the gun when fired.
Here are our top suggestions for shotgun shells when hunting these common species of birds:
1. Doves
Starting in the early season most hunters will be out enjoying a dove hunt.
In most states, this is the first species to start the hunting season and usually starts around the first of September.
A dove hunt by design is a fairly easy pursuit, actually hitting these small fast-flying birds can be a little taller order.
With a dove being a smaller bird almost all dove hunters will agree that a 7.5 size shot with a ¾ ounce load will do the trick every time.
2. Small upland birds (Woodcock and Grouse)
Small but worthy opponents in the woods sought for their challenge and table fare, the Woodcock and Grouse are storied gamebirds chased from Canada to Charlotte, NC.
While a little bigger than a dove you'll need some knockdown power and the ability to get a fatal shot through thin branches and leaves.
Number 7 or 8 shot in your preferred gauge with a lot of hunters landing in the middle with 7.5 and a 1-ounce load.
3. Large Waterfowl (Geese)
Larger birds and longer shots than many are comfortable admitting can be commonplace when goose hunting.
Being a popular pursuit as well, manufacturers and marketing teams offer a wide variety of shells for the goose blind.
Black Cloud, Federal Premium, Boss, Kent, Winchester, and Remington all make quality shells.
Depending on availability you may have to float between all of the above.
Size 1, BB, or BBB are preferred among many goose hunters, and remember, legally you must use steel shot to avoid lead contamination in the water.
Game wardens will check your ammunition if they stop for a chat.
4. Pheasant and Ducks
Roughly the same size bird feel free to double your fun with the same size shot by using a number 6 sized shot.
For pheasants, Browning's BXD upland shell is a hard shell to beat in any uplander's vest.
For ducks, HEVI-shot has long been a top performer for waterfowl hunters.
You may always find something that works specifically for you, but if you need to grab a box the night before and impromptu hunt, don't look any further than the above suggestions.
5. Wild Turkey
Those who've hunted wild turkeys know how challenging they can be.
Those who've killed wild turkeys know how impossible it can be to get into gun range and present an ethical shot opportunity.
You're competing with their incredible sight, cover from the woods, and their tattle tale hens that love to lead their boyfriend away from you.
When you get a chance to pull the trigger you want to seal the deal then and there.
Tungsten shotshells have become very popular with turkey hunters in the past few years.
More heavy and dense than lead, data in the field and the lab has shown their effectiveness on large birds.
It results in a smaller shot which results in more pellets in your pattern and a wider net to inflict damage.
Federal Premium and Browning both offer tungsten turkey loads and are well worth your money.
Shotgun Shell Overview Recap
Experiment with as many shell setups as is safe for your gun.
Shells can range in size length being 2 ¾, 3, and 3 ½ inches carrying more gun powder and knockdown power as you increase the size.
It's common for hunters to have a 12-gauge shotgun with a 2 ¾ inch shell for shell power, but less kick.
The same can be said for the pheasant hunter with a 20-gauge gun and a 3-inch shell for a lighter gun and more shell power.
Take your gun and shell set-up to the shooting range and see where your pellets are hitting.
If hunting flying species hit the clay bird range as often as you can.
When you get the chance at the real thing, you don't want to waste the opportunity because the best shells in the world are worthless if you miss them.
Also, if you're looking for a quality shotgun case to get your gun to or from the field – look no further than BlackHeart's full line of shotgun cases.
BlackHeart's Vital, Cardiac, or Immunity Floating shotgun case will surely have what you need to safely and securely transport your shotgun!
To learn more about the full lineup of BlackHeart Shotgun Cases – visit our website here.
For more content related to trigger sports and shooting sports, visit the rest of our BlackHeart blog archive here.
Make sure to connect with us on Facebook, Instagram, and YouTube to stay up to date on the latest product offerings, giveaways, and exclusive BlackHeart content.
3 responses to "Top Shotgun Loads for Bird Hunting"